There are very few people I have run across in the internet marketing business that I follow avidly and Yaro Starak is one.

It's not his:
Good looks
Antipodean charm
BIG hair
It's Yaro Starak's Enormous Heart!
When I think back on the days  I was desperately fumbling around for good honest information about all the diverse aspects of internet marketing, Yaro Starak could probably have saved me at least 12 months of bitter disappointment.
Yaro Starak Gives Away Information that's Better than Others Sell
For the first 18 months or so after I started my first bumbling efforts trying to make money online, I can't remember how many scams I signed up for and incomplete "Guru" products I purchased, only to be disappointed after months of hard work.  Yaro Starak gives away more information for free than any of those leeches ever told me.
What makes me laugh when I look back, is so many of them went for the attraction marketing pitch – help people, help your visitors, respect them, while all the time trying to help themselves to my dwindling resources AND THEN giving my email address to all their parasitic cronies.
Yaro Starak does none of that, he is a genuinely good guy. He has never pressured me to purchase anything.
I am kind of reluctant to give you the URL to his site, if you don't know about him already.  One day I would love to be as successful as he is and have a bustling community on my website like he does.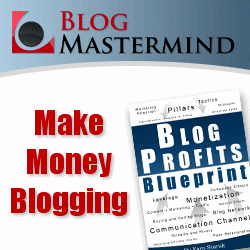 You may learn more from this FREE report than you have in the past six months struggling with Guru products.
I set out to build this site to help folks who are looking to build a successful home business of any description and it's tough giving out a link to someone who is far more qualified than I am in the field of internet marketing.
I know you'll thank me for it.  Just promise me you'll drop by and see how I'm doing occasionally (sniffle).
He is one of two Antipodeans that I can't get enough of, so this is a link to his blog called the Entrepreneur's Journey. Yaro Starak's blog is the best!