Yaro Starak, author of Blog Mastermind is one of the best guys in the blogging and internet marketing arena.  I love his courses and all the useful information this highly successful blogger gives away for free.
Sadly I received an email from Yaro this morning saying he's closing down his enormously popular Blog Mastermind at the end of September 2011.
The good news is, until it closes you can get it for half price!  It has consistently sold well for him since 2007 and now he said "it's time to move on".
Blog Mastermind is awesome and it's now just $249 – it was $497 – so if you've been farting around thinking about it – you're in luck but you must hurry.
No more Blog Mastermind after the end of September 2011.
Click here to get your copy of Blog Mastermind before it's too late!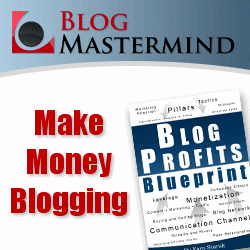 Of course Yaro Starak isn't going to retire – he's still going to be providing bloggers with some of the best help there is out there, so get your copy of Yaro Starak's Blog Mastermind today.